24 carats and a diamond: on the wall of your home
24k is the best 'Made in Italy' and Italian craftsmanship representation.
In solid copper this series is gold plated Au 24k thickness 8 micron. It is a prestigious plating that necessarily requires a series of exclusive operations made strictly by hand. It is embellished with a brilliant cut of 0.03 ct, D color, VVS1 embedded by hand. The natural diamond, round cut 57-faceted 3 cents of excellent color, with inclusions only visible from the eye and only with the use of 10 x lentil, is backlit by an OSRAM LED that enhances its prestige and purity.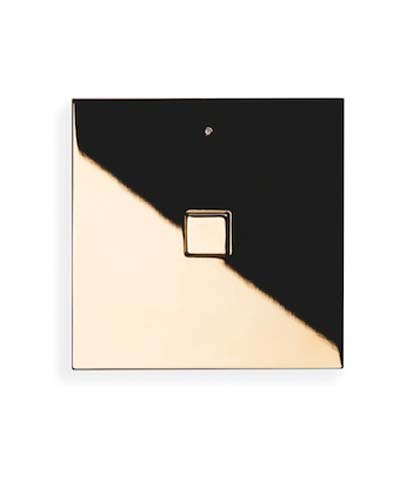 PLH and the Scuola Orafa Ambrosiana
union of intentions
These real pieces of art are made in collaboration with the Master goldsmith Guido Solari
from the 
Scuola Orafa Ambrosiana
 and Master Marco Perego to embed the diamond by hand, For over twenty years engaged in Italy and abroad in the training and teaching of all the most important techniques related to the world of goldsmith.