Matter and essence
PLH Makeup wants to be highlighted and emerge in the architecture and represent a valorization element.
Makeup does not disappear but becomes a characterizing element: it wants to be seen.
Available for international standard boxes in round, square, and multiple and rectangular forms, it allows the use of normally open circular or squared push buttons for low voltage systems or toggles both low voltage and line tension. 
Design and unmistakable details 
Design details make the difference and PLH Makeup is simple but yet designed in detail.
The rear dangle: to mask the wall imperfections; component selection: tact style buttons with 500.000 cycles or lite-on terminal blocks; detail in the mounting system: easy and effective; the finishes and the techniques sought: archaic processes blend into industrial processes.
And then the addition of logos or icons in mechanical machining, laser engraving or UV printing, even on the side, both on plaque and buttons. As color differentiation between buttons, levers and plaques allows you to make each piece unique and exclusive.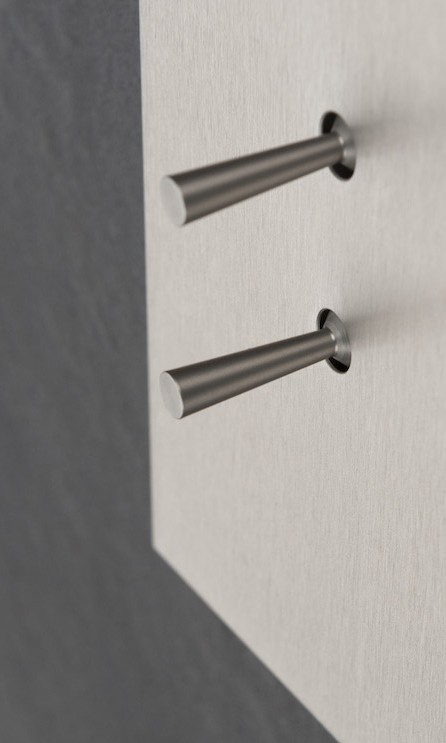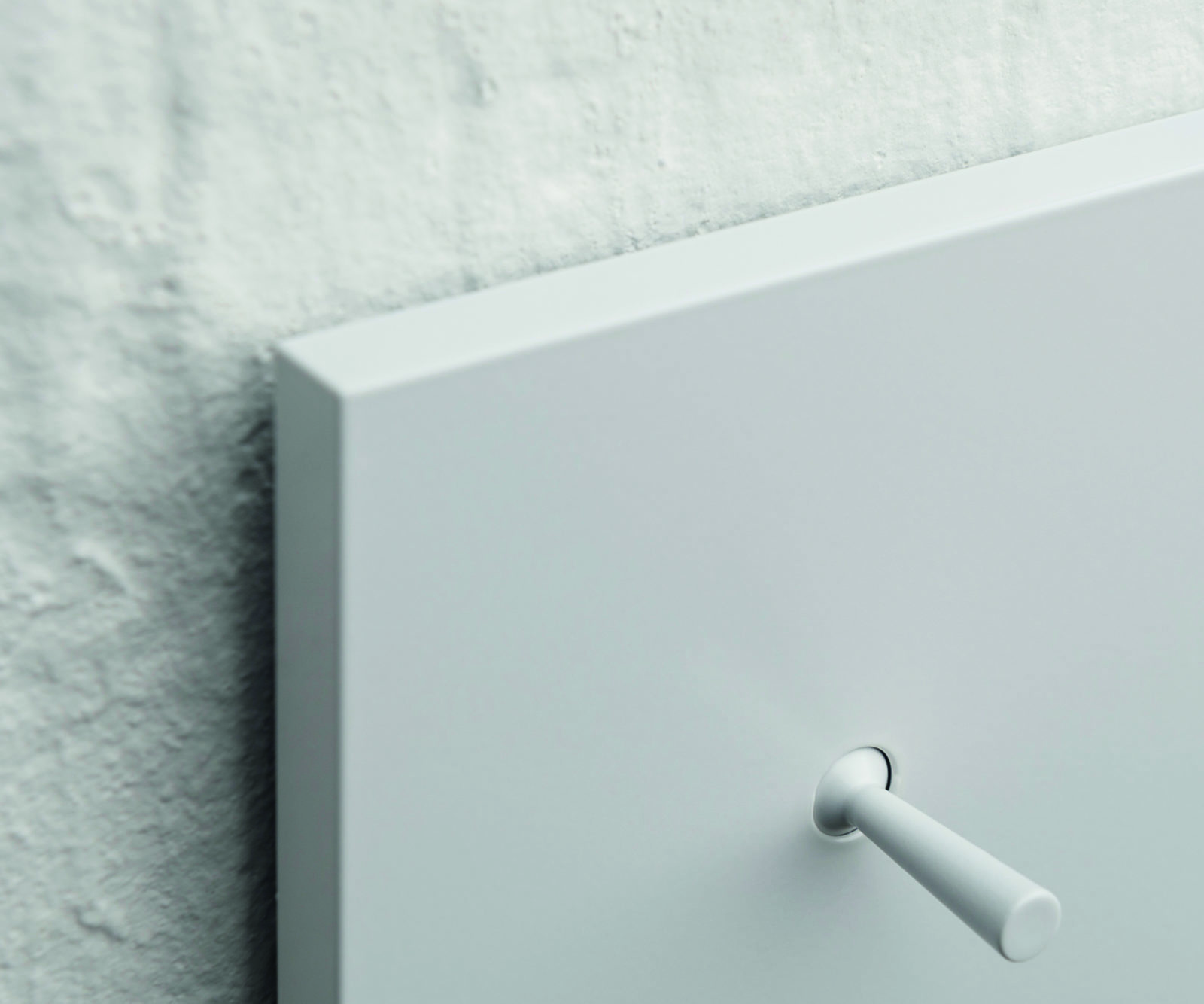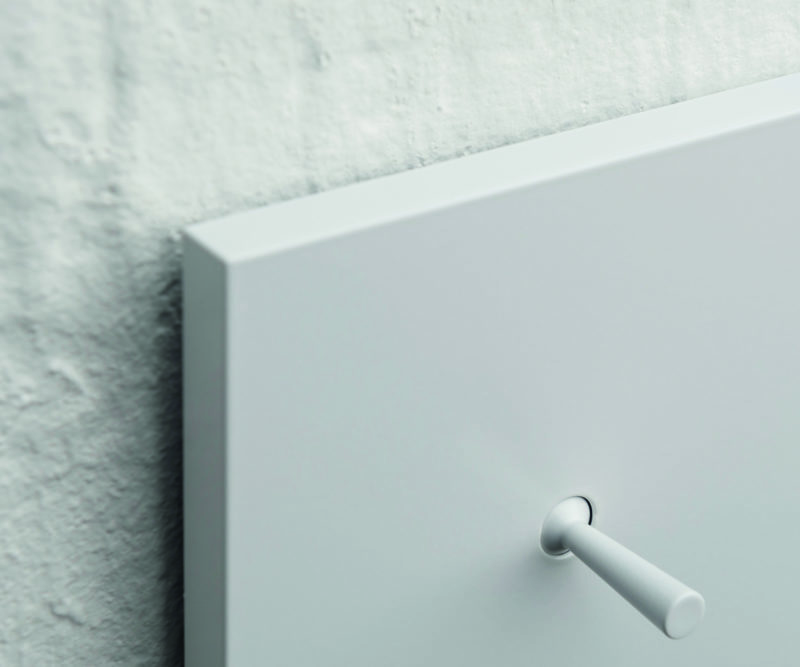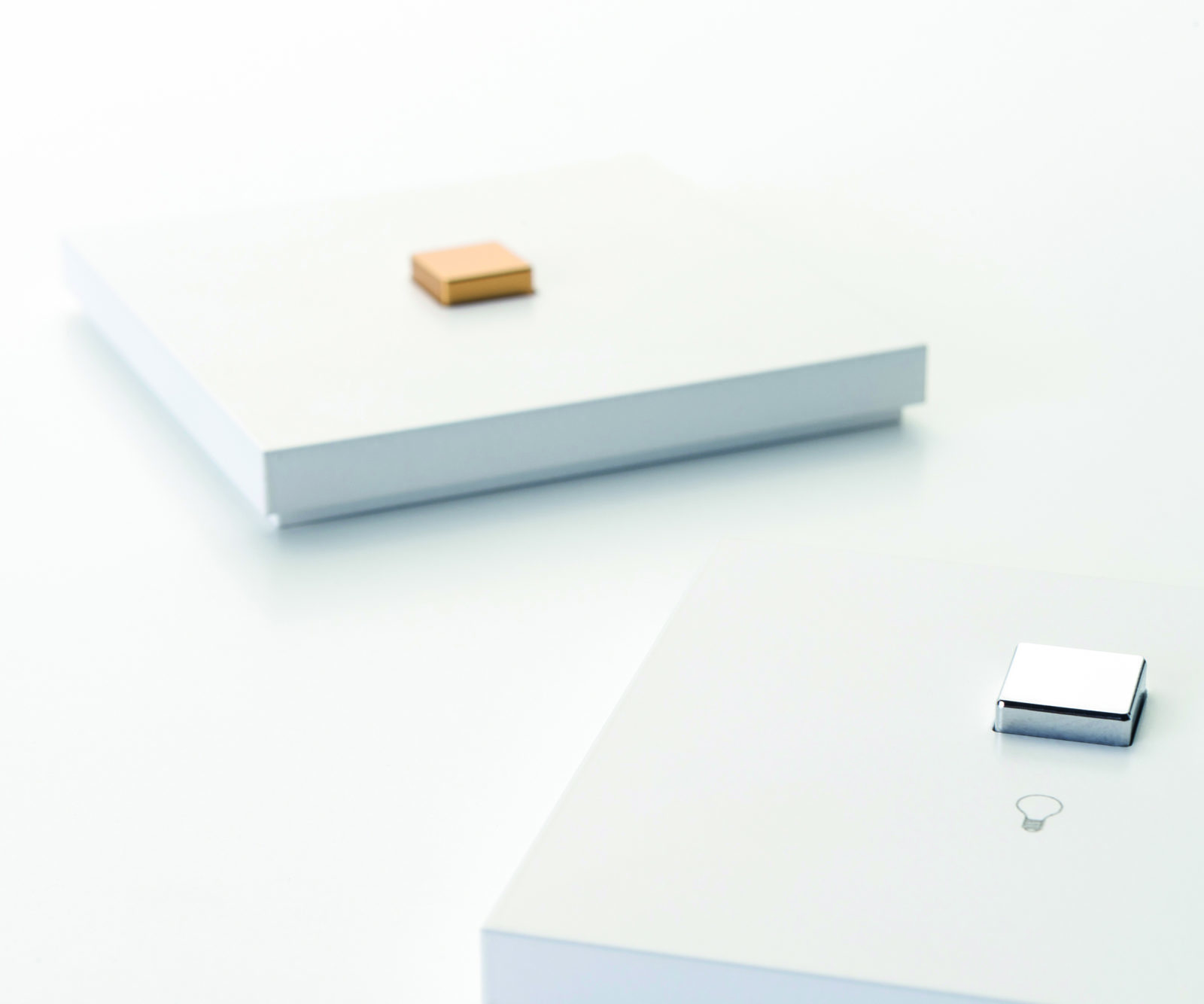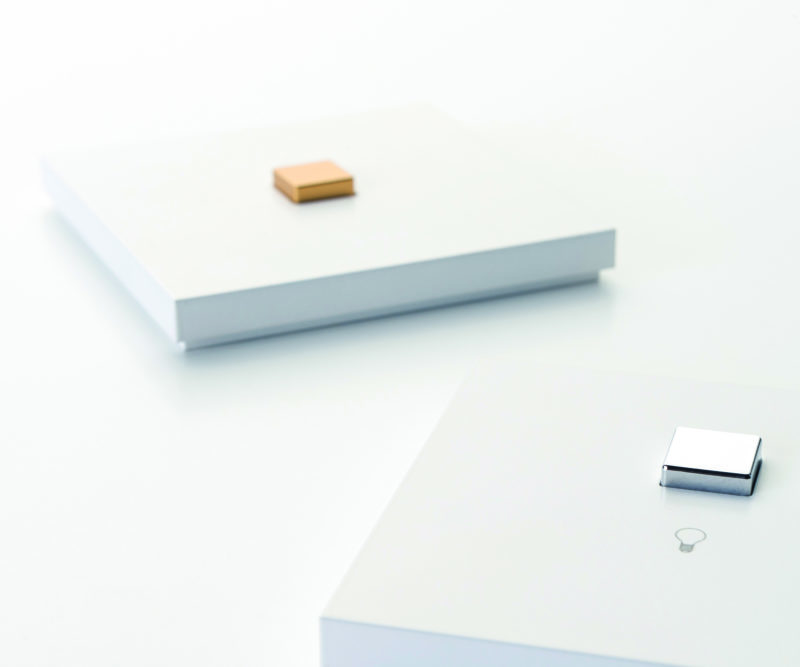 From the solid of the material, 10 mm of pure matter
Each plate is made from the solid of 6060 or 6082 aluminum, DuPont ™ Corian®, brass or wood, made with single-piece machining through CNC machines and delicate lamination processes.
Specifically for wood, with expert supervision of Haute Material, special essences (including thermo-treated oak, marsh oak, walnut, and harbor) are selected out and laminations operations are performed to obtain primitive countertops in order to avoid breaks and deformations over time.
Makeup has a unibody final thickness of 10 mm.
'Open source' technology 
All the PLH Makeup keypads are based on easy-to-install electronic PCB board designed and developed to be compatible with all the standard boxes worldwide. Tact type push buttons with 500,000 operations and push-in tool plugs are used, which allow connection of traditional systems via relays or home automation systems.
The engineering and development of the cards operated directly by the PLH staff has allowed drastically to reduce the dimensions (only 2 mm) and also to install led (feedback or positional), with toggles (for mixed switches buttons / levers), and with any third party electronic components (on request).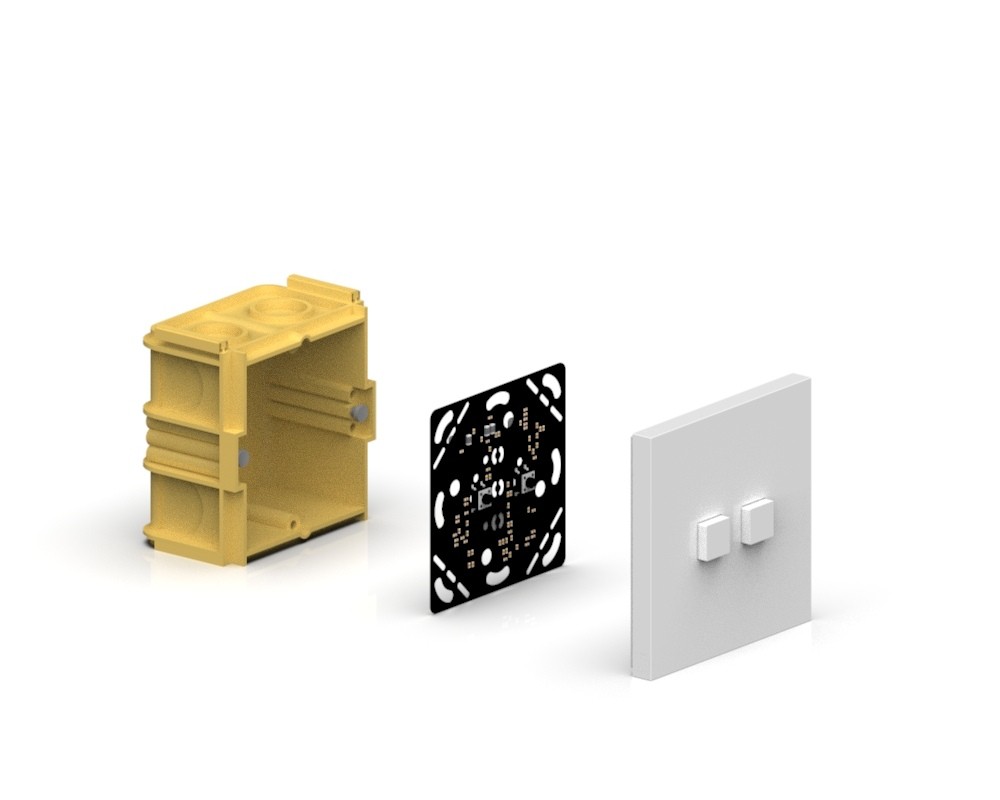 Infinite combinations 
The available treatments for aluminum are: anodizing, painting, powder or liquid, chrome plating and nickel plating, acidifying and sputtering metal, for the deposition of real metal (brass, bronze, zinc, pewter) on lightweight surface. For brass: acidifying, bronzing and chrome plating. For wood only natural treatments are applied.
Saturation finishes (BH), polishing (BT) or microfibre (S) and color shades from color or sample folders are possible. 
The nuance of the buttons or toggles can be tone on tone or different from the switch plate on request. 
MakeUp fits all standards
MakeUp frames are the right complement to the range offered by PLH.
They are made with the same processes, in the same materials and with the same finishes as the switch plates, and are designed to be compatible with all national standard sockets and accessories.
PLH MakeUp frames are in fact compatible with BTicino LivingLight, the 55mm German standard, including Berker, and Feller Edizio 2.