Temperance and elegance.
A new style in architecture
Stylish design, slim (only 4 mm thick) and elegant, the PLH Slim collection switch plates give any room sobriety and refinement. Both the classical vertical installation and the unusual, asymmetrical, captivating horizontal installation are recommended.
The Slim system features from 1 to 6 single button or double-button (right / left) or 1 to 6 toggles for low voltage systems (normally open buttons in configuration Mom – Off – Mom).
They are installed through proprietary adapters for standard boxes, for  wood or stone walls.
Design and unmistakable details 
PLH Slim: a concentrate of details in just 4mm.
The rear dangle: to mask the wall imperfections; component selection: tact style buttons with 500.000 cycles or repositionable connectors; detail in the mounting system: easy and effective; the finishes and the fine techniques: old processes blend into industrial processes.
And then the addition of logos or icons in mechanical machining, laser engraving or UV printing, even in thickness, both on the switch plates and buttons. As color differentiation between buttons, levers and plaques allows you to make each piece unique and exclusive.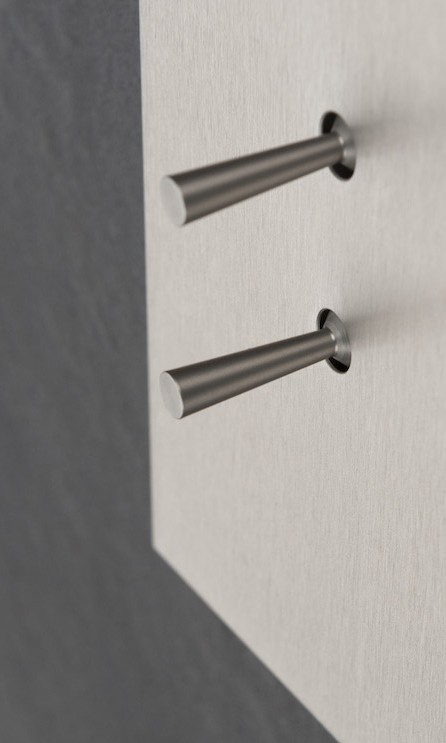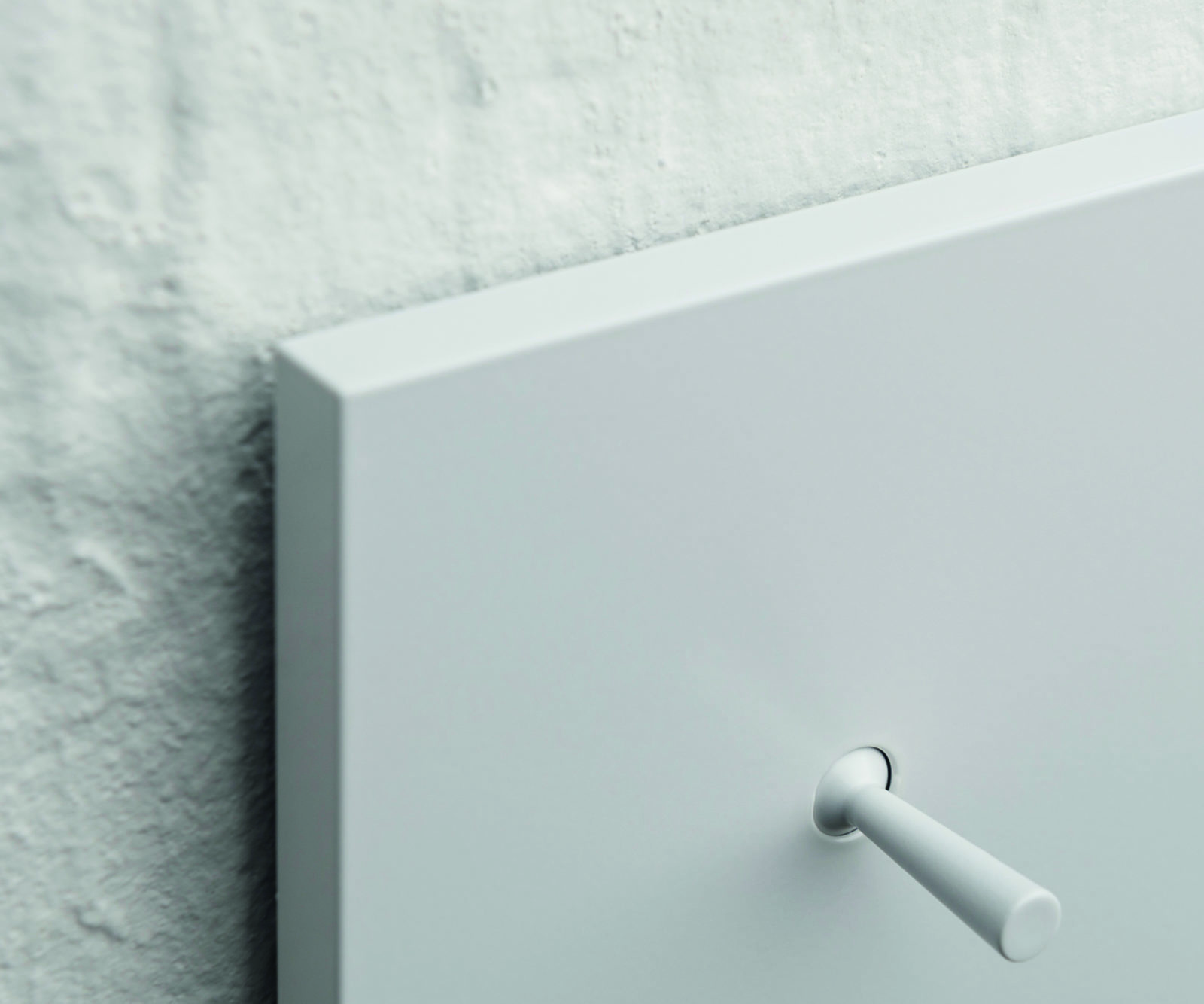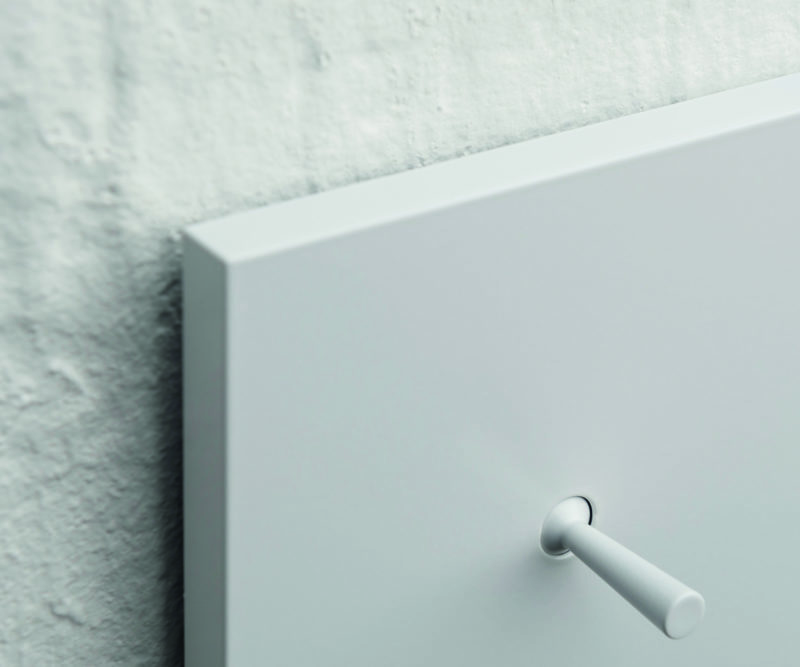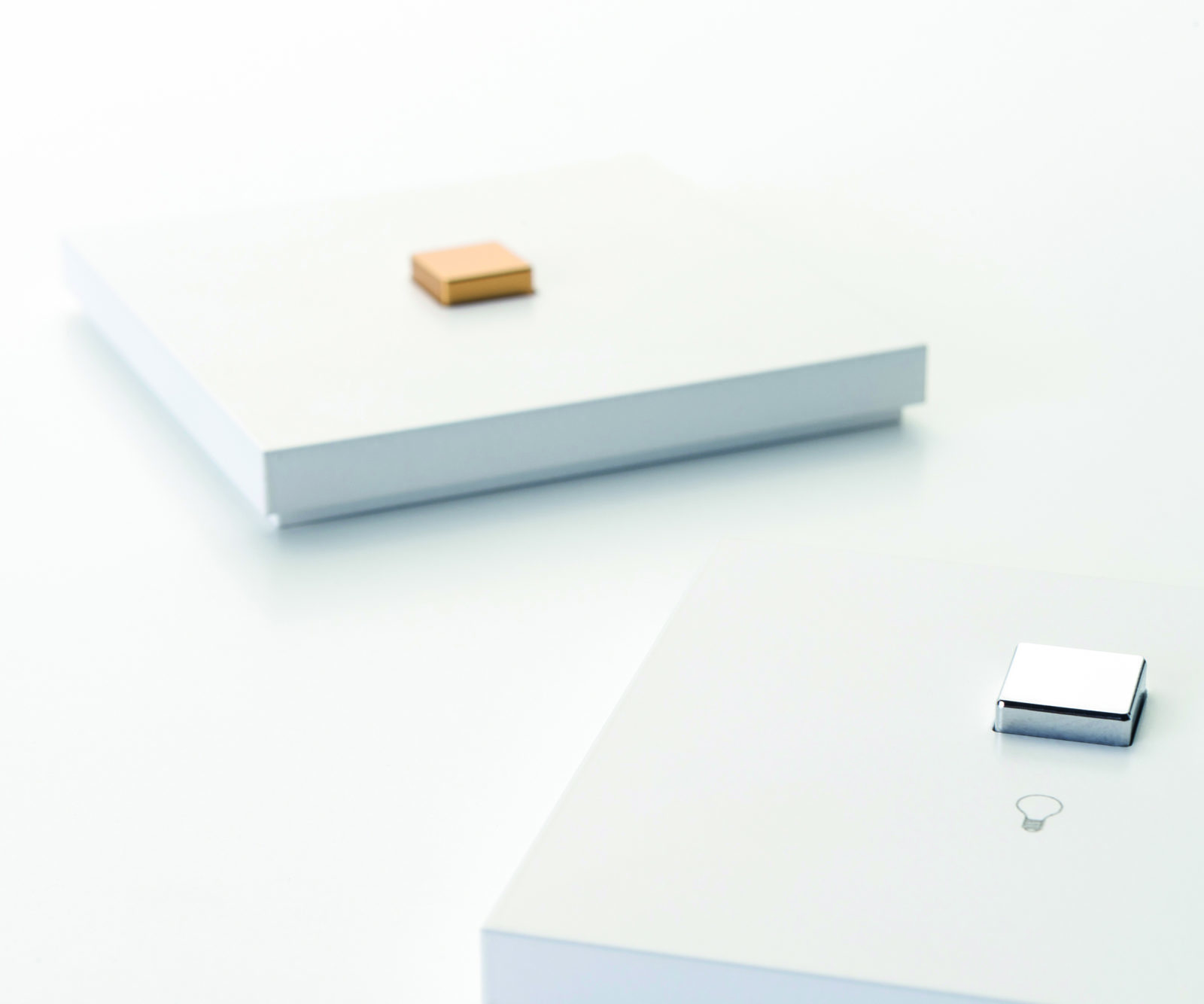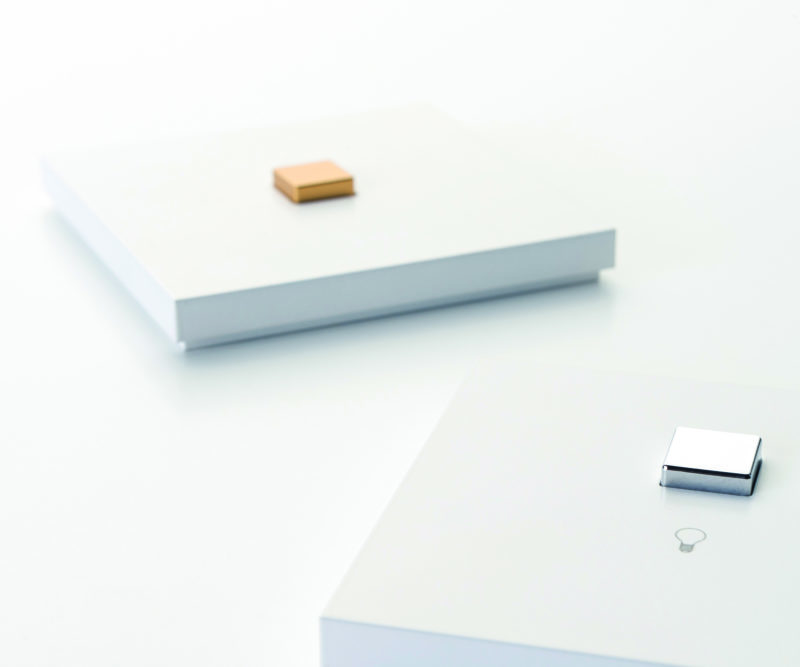 From the solid of the material, 4mm of pure matter
Each switch plate is made from the solid of an aluminum plate 6060 or 6082, or brass, and is made with single mechanical machining through CNC machines and delicate lamination processes.
'Open source' technology 
All the PLH Slim keypads are based on easy-to-install electronic PCB board designed and developed to be compatible with all the standard boxes worldwide. Tact type push buttons with 500,000 operations and push-in tool plugs are used, which allow connection of traditional systems via relays or home automation systems.
The engineering and development of the cards operated directly by the PLH staff has allowed drastically to reduce the dimensions (only 2 mm) and also to install led (feedback or positional), with toggles (for mixed switches buttons / levers), and with any third party electronic components (on request).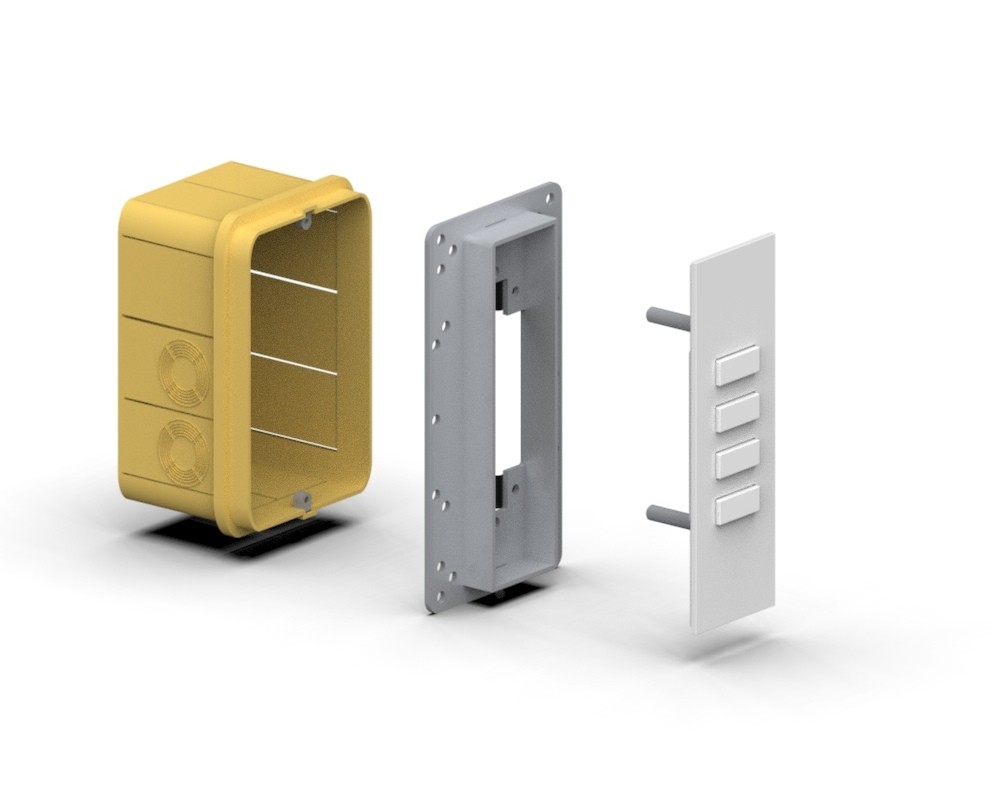 Infinite combinations 
The available treatments for aluminum are: anodizing, painting, powder or liquid, chrome plating and nickel plating, acidifying and sputtering metal, for the deposition of real metal (brass, bronze, zinc, pewter) on lightweight surface. For brass: acidifying, bronzing and chrome plating. 
Saturation finishes (BH), polishing (BT) or microfibre (S) and color shades from color or sample folders are possible.
The nuance of the buttons or toggles can be tone on tone or different from the switch plate on request.